Welcome to Online Fortune Telling BINGO, possibly the stupidest way to predict your future ever. Everyone wants to know what the future holds. We all wish we were clairvoyant or psychic and knew a way to know what lies ahead. Well your search is over with the incredible Online Fortune Telling BINGO game.
Just choose one number from each column, then go to the Fortune Telling card, match up your numbers and determine your future.
If you are easily offended, please do not paricipate. Even though the predictions are remarkably accurate, some may find them offensive.

If you're looking for online crazy fun, visit the Interactive Lunacy site. Click here to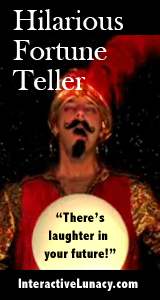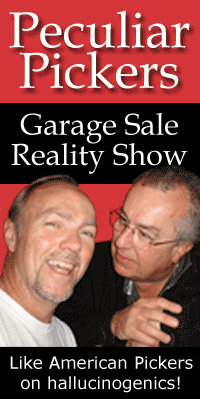 .


ALERT!!! If you didn't select your numbers, please go to the Online Fortune Telling BINGO page first.
Now match your numbers from the previous page to the Fortune Teller Bingo numbers below to reveal your fortune. Start each prediction with "You will...."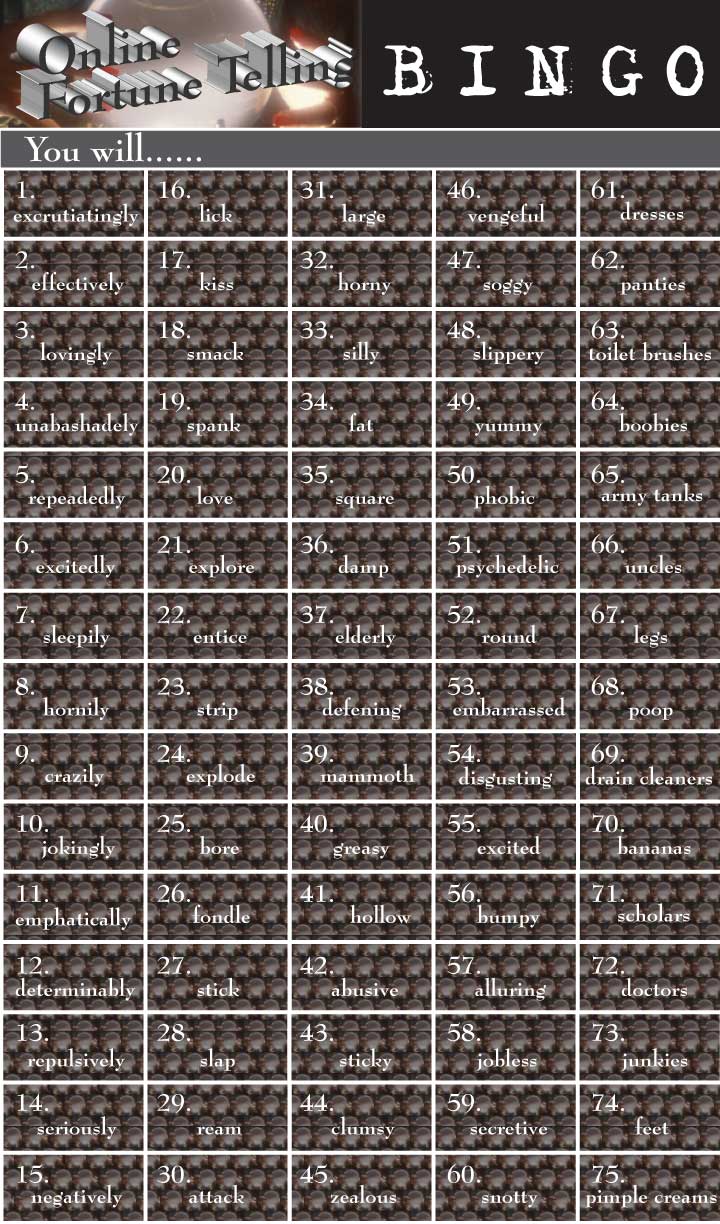 ---